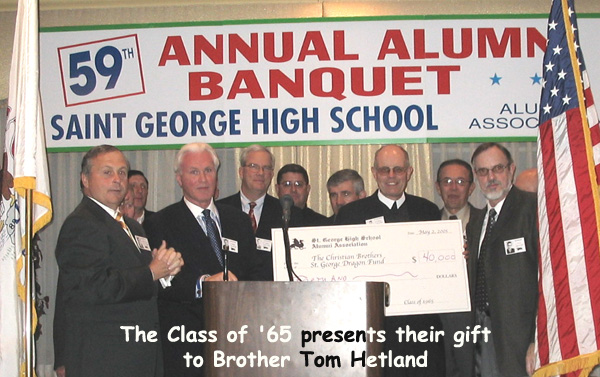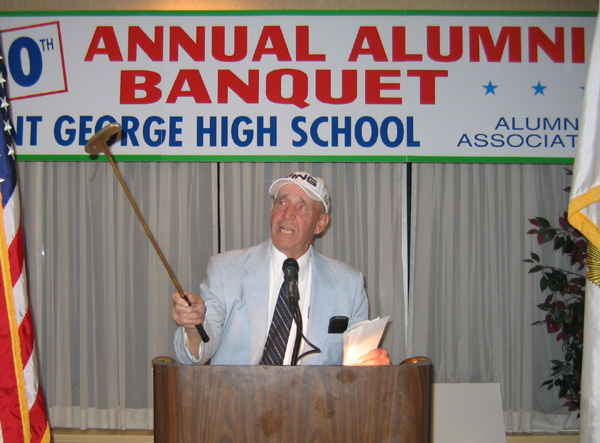 Do to the Covn-19 virus the annual Luncheon has been postponed until 2020
Dragons,
 For a variety of reasons, notably the safety of our alumni and our staff, your St. George Alumni Association Board has made the difficult decision to cancel the 2020 Alumni Banquet Luncheon, scheduled for Monday, October 5th, 2020. Please mark your calendars for our 2021 date: Monday, May 3rd, 2021.
 The Alumni Banquet is so important to our Dragon community, and canceling it this year was not a decision made lightly.  As important as it is for us to continue with this Banquet tradition, the current state of COVID-19 in Illinois and throughout the world says it would be irresponsible to move forward with any in-person event at this time.
 If you have already purchased a meal for the 2020 Luncheon, you will be contacted within the next two weeks by a Burr Ridge Office staff member who will help you:
Apply your meal purchase to the 2021 Banquet Luncheon
Arrange a refund
Reallocate your meal purchase as a donation to the St. George Legacy Fund (As you know, a portion of our Banquet proceeds has always been allocated to this fund, and this year the needs are equally great).
 As a substitute for a 2020 in-person gathering, we are currently working with the Burr Ridge Alumni Office to determine some options for "virtual communication opportunities," including supplying your Class Captain with a Zoom meeting link he could use to allow you to safely "meet" online with your classmates.
Additional information soon.
 Please stay safe and healthy!
 Looking forward to seeing you all in person in 2021!
 Sincerely,
St. George Alumni Association Board