Class of 65 2018 Christmas Event at Carlucci's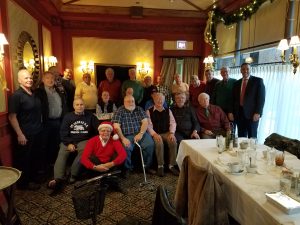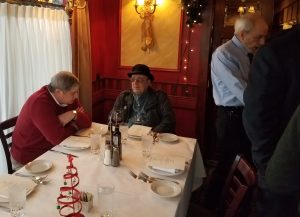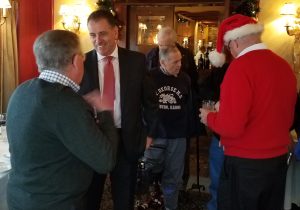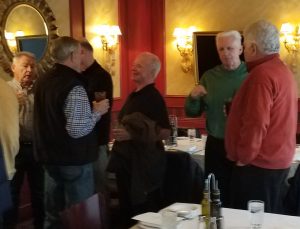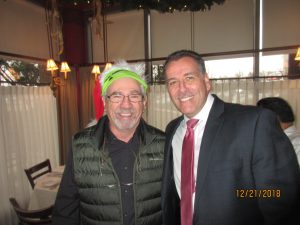 ---
Class of 1965
The Class of 1965 has celebrated a Christmas Luncheon at Carlucci's restaurant in Rosemont, Il. on the Friday before Christmas. For over the past ten years, this is open to all 65 alumni.
The 2011 Christmas Lunch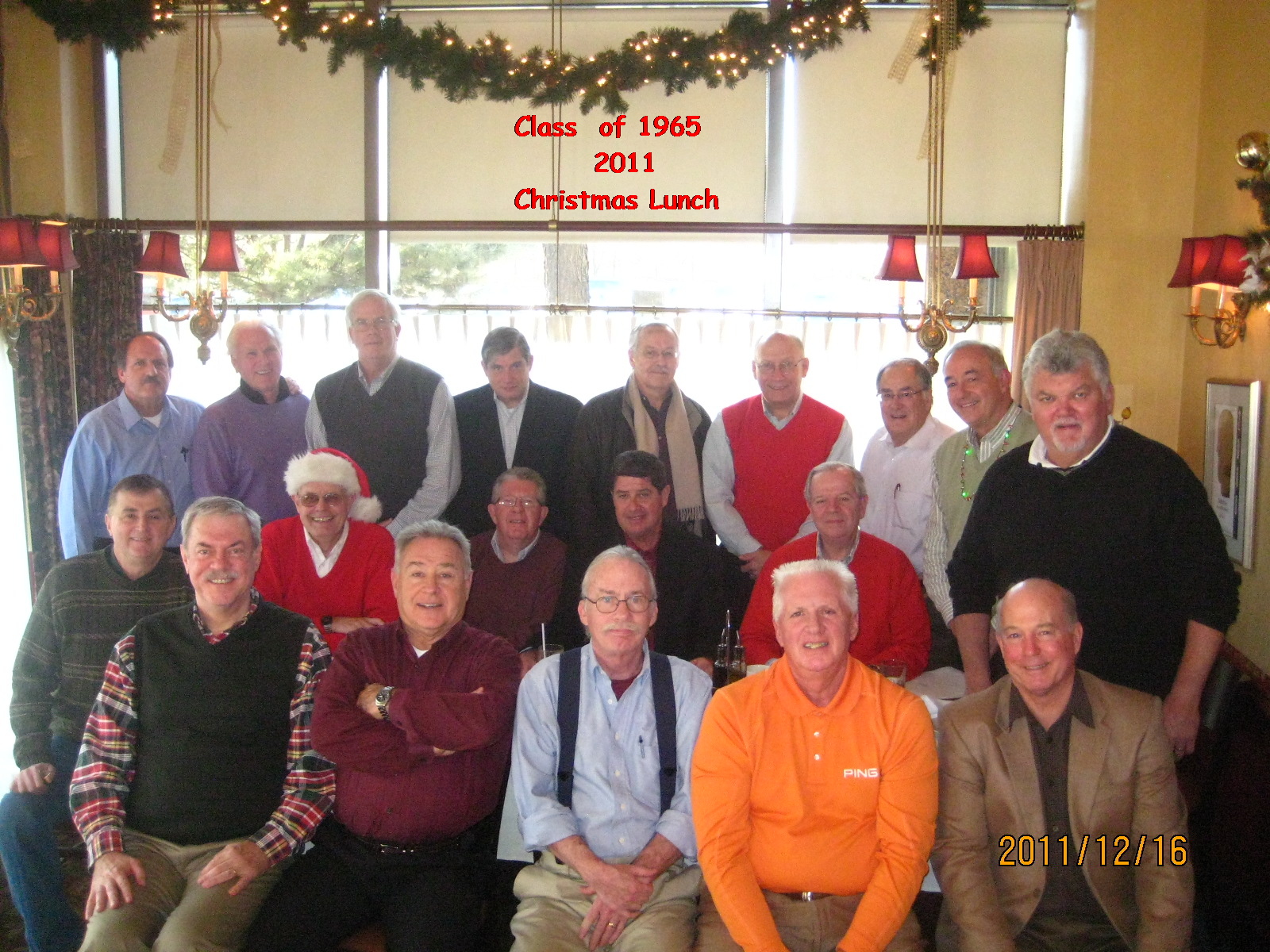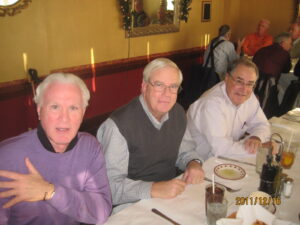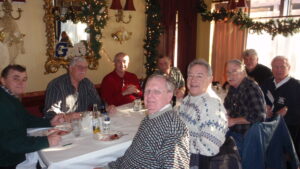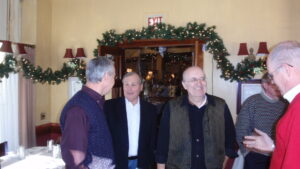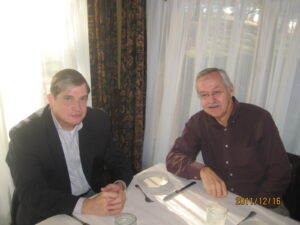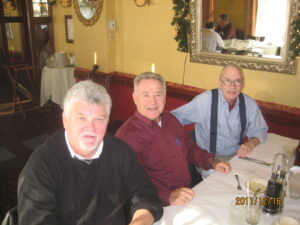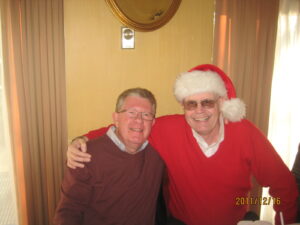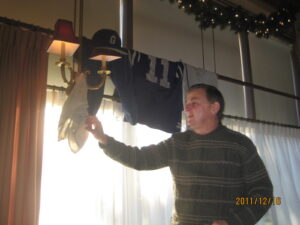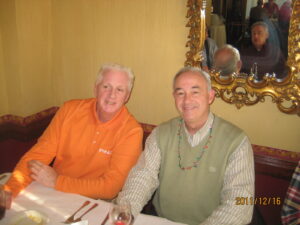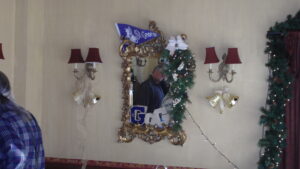 ---
Previous Christmas Lunch's
2010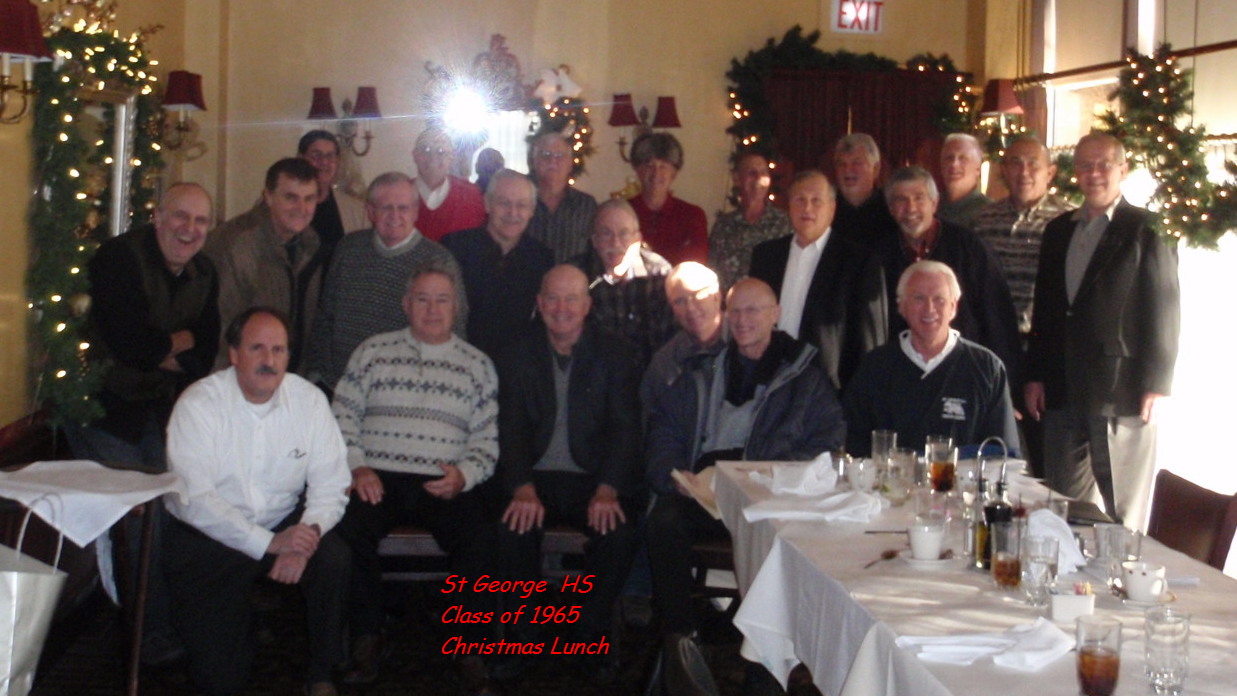 2009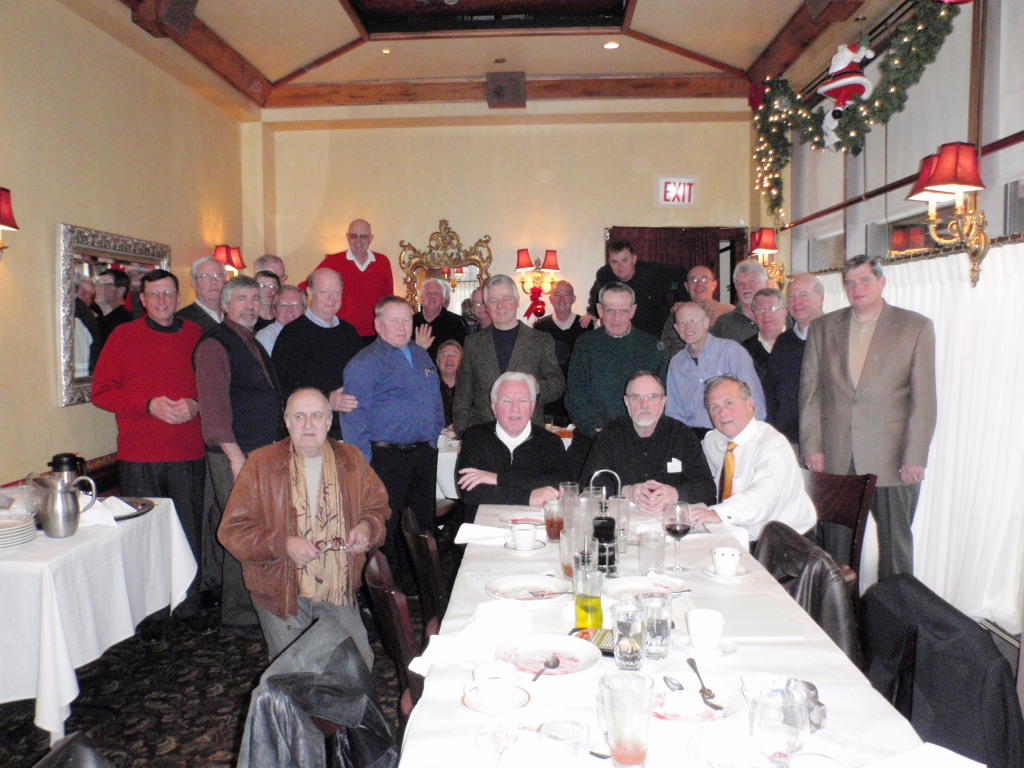 2005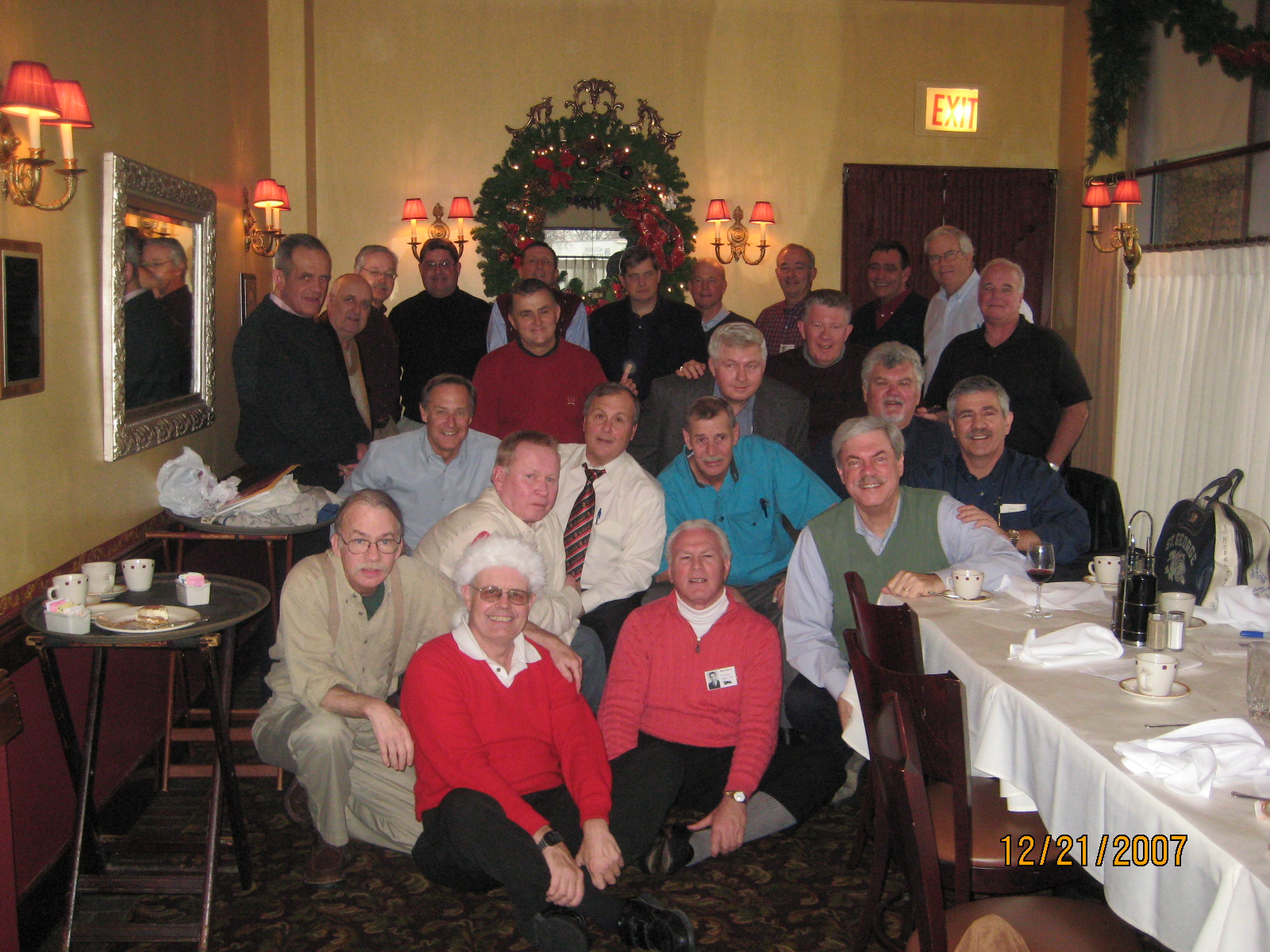 2005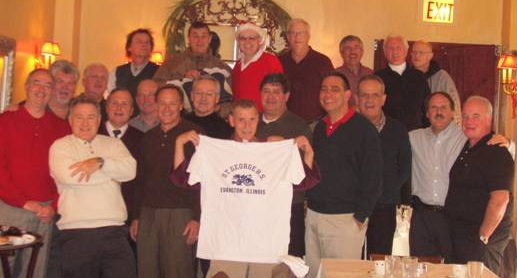 2003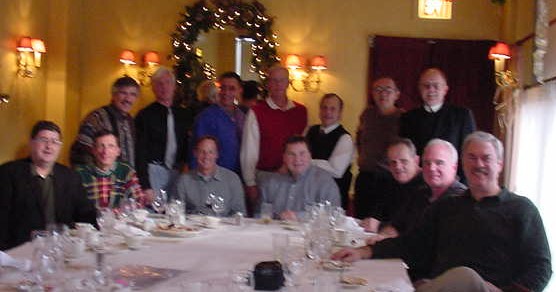 2004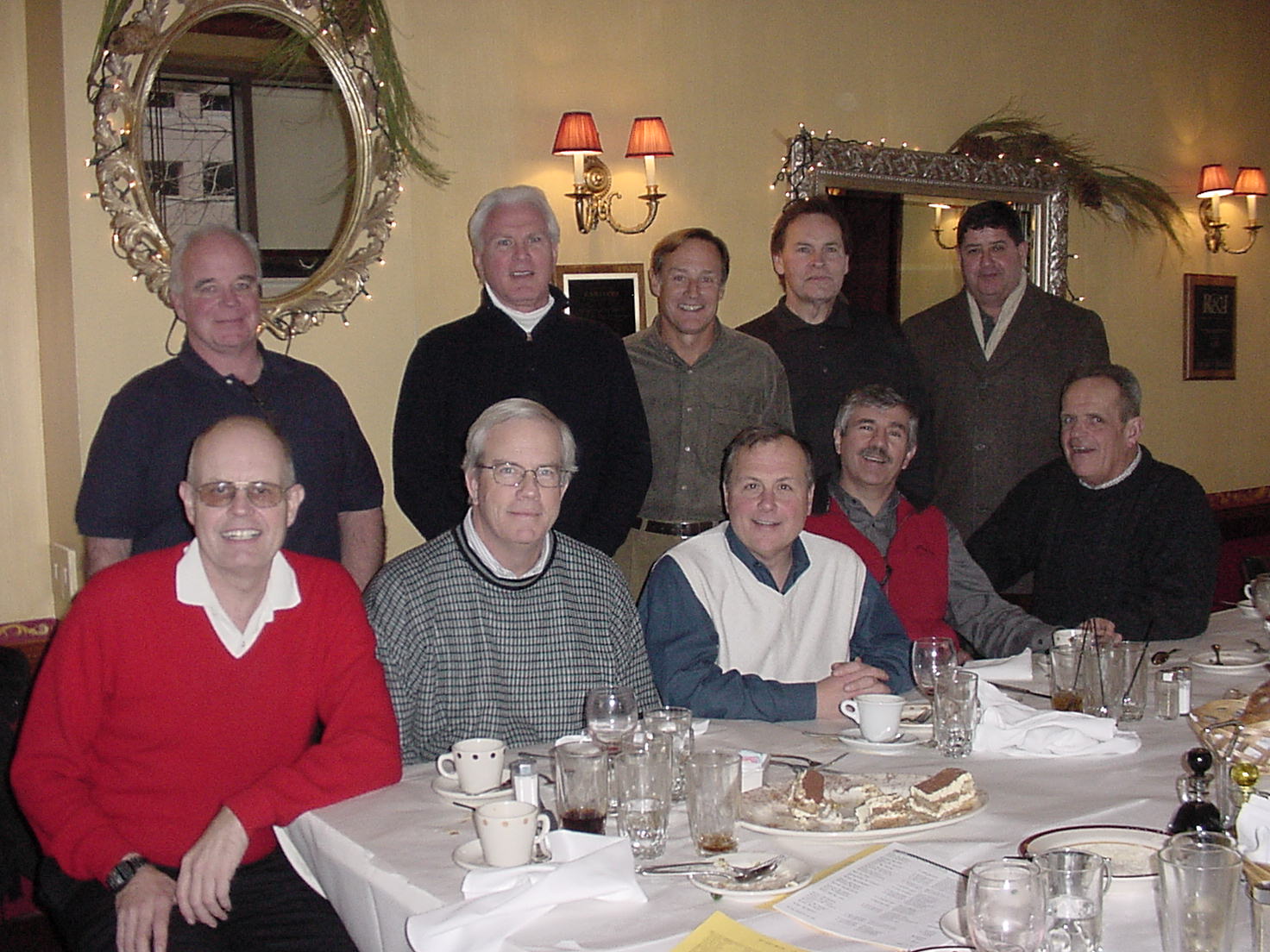 ---
PHOTOS FROM THE CLASS OF '67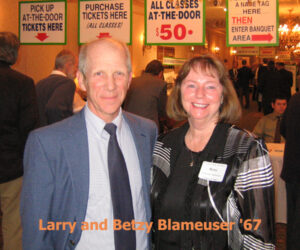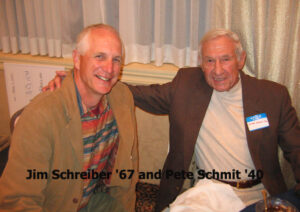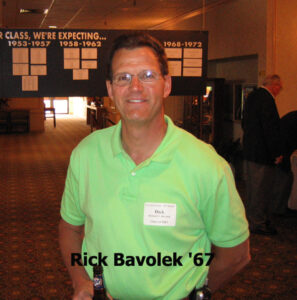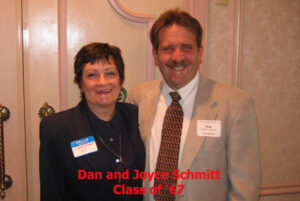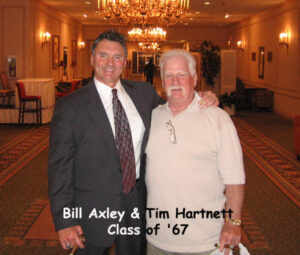 ---
2006 Banquet Photos
The 2006 Banquet featured the class of 1966, celebrating their 40th anniversary. A couple of photos, with more to follow.
PHOTOS FROM THE CLASS of '66
Saturday Night Dinner at Mattie's Wayside
MORE PHOTOS FROM CLASS OF '66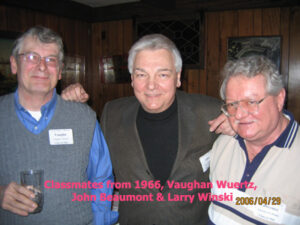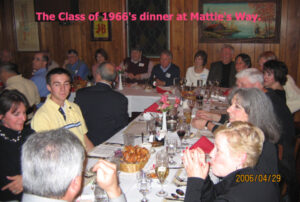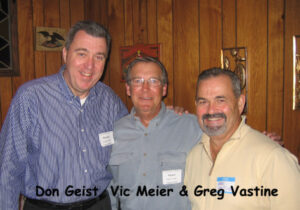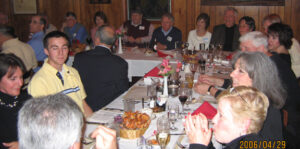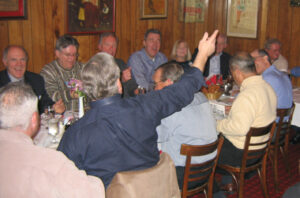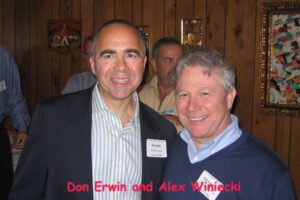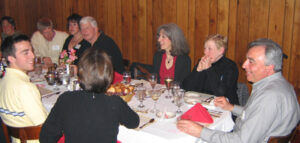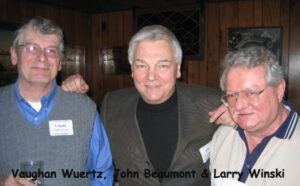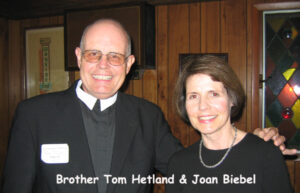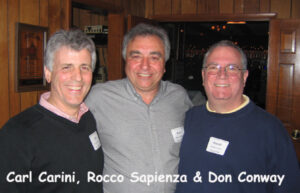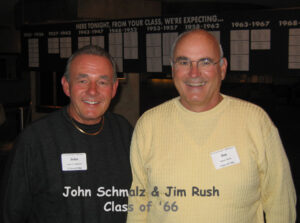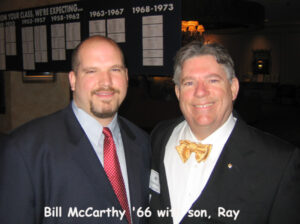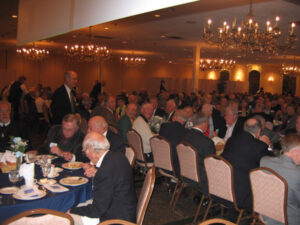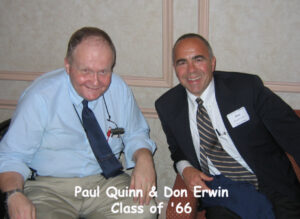 ---
Italy Trip Photos
Seven 1965 classmates and wives': (Left to right)  Bill & Sally Tortorello, Rene & Linda Pelletier, Ton & Pattie Janda, Skip & Margie Braband, John & Carol Deleonardis, Mike & Laure Beattie and Art & Anne McGivern went to Italy on a (14) day tour. One of their stops was in Fiesole, Italy just on the outskirts of Florence and dinner at a Rome cafe.
OUTSIDE FLORENCE ITALY
ROME, ITALY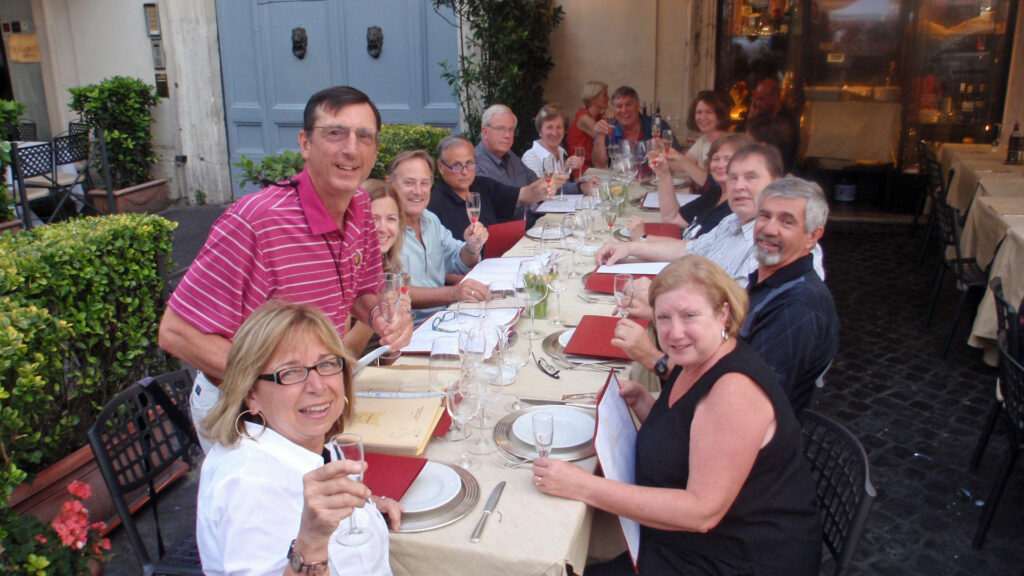 The 2012 Turkey Bowl
Some members of the Class of 1965, friends and family who attended grade school at St. Margaret Mary's and St Nicks celebrated  47 years of touch football. This event started on Thanksgivings afternoon in the field behind St Scholastics high school. Over the years it grew in size and intensity the game is currently played with several age restrictions to prevent injuries in Evanston at Robert Crown Park (the old Bolt wood park) followed by refreshments at the Candlelight restaurant on Western Ave in Chicago. A Favorite watering hole.
Kathy Murray, Paul Murphy, Carol Deleonardis & Gene Heidkamp
Skip Braband, Kathy Murray, Art McGrivern & Rene Pelletier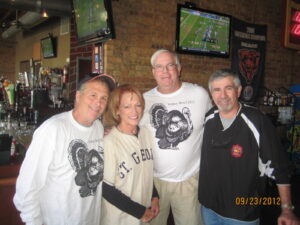 Carol Deleonardis, Br. Tom Hetland (Having way too much fun) & Margie Braband
2014 The Last Turkey Bowl
Standing: Art McGrivern Jr. Tom Riley, Gene Heidkamp, Chris Hughes, Art McGrivern, Ed Green, Rene Pelletier, John Deleonardis, John Hodel, Tony Janda, Art's son-in-law, Brian Daly
Seated: Casey Lord, Brian McGovern, Bill Tortorello, Skip Braband, Paul Murphy, Tom Murphy, Br. Tom Hetland and Art's son-in-law, Luis Calzada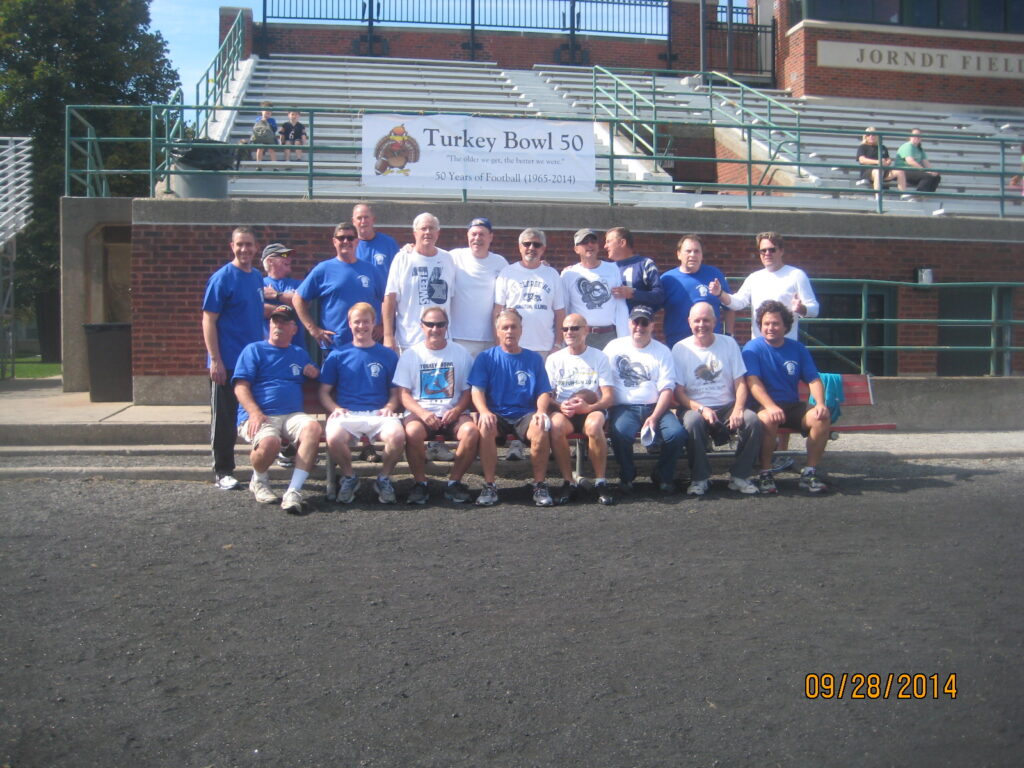 The Players
Front Row: Br. Tom Hetland, Ed Green, Paul Murphy, John Deleonardis
Back Row: Gene Heidkamp, Skip Braband, Rene Pelletier, Tom Murphy, Art McGrivern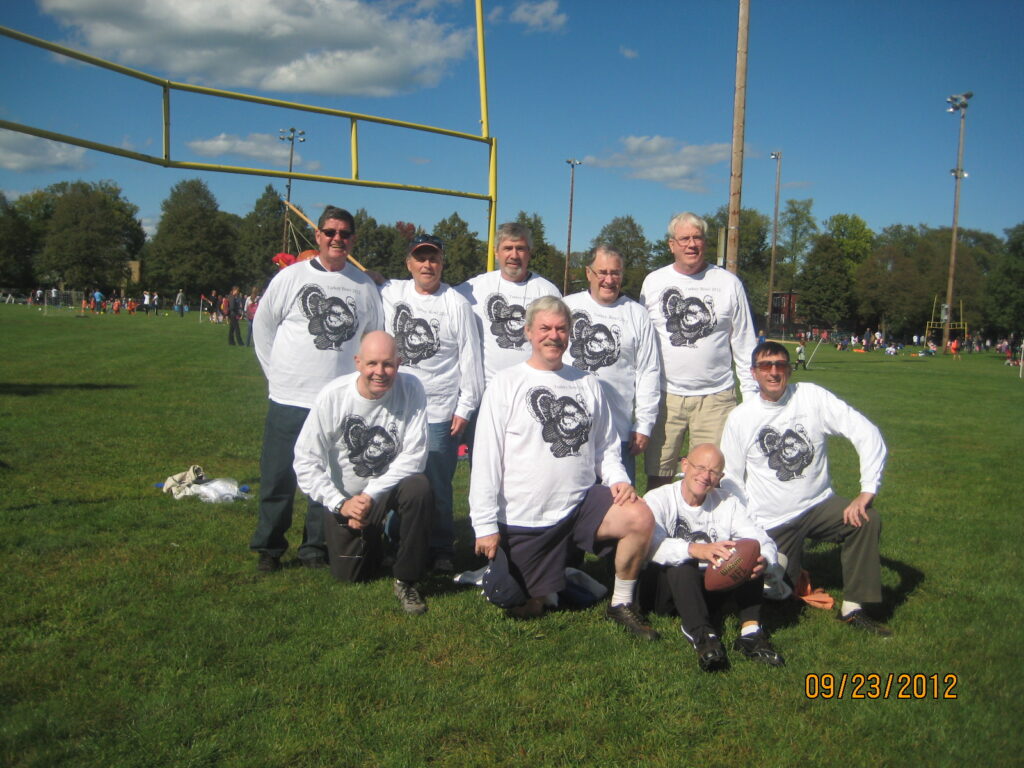 Previous Turkey Bowls
The Players Over the Years
2006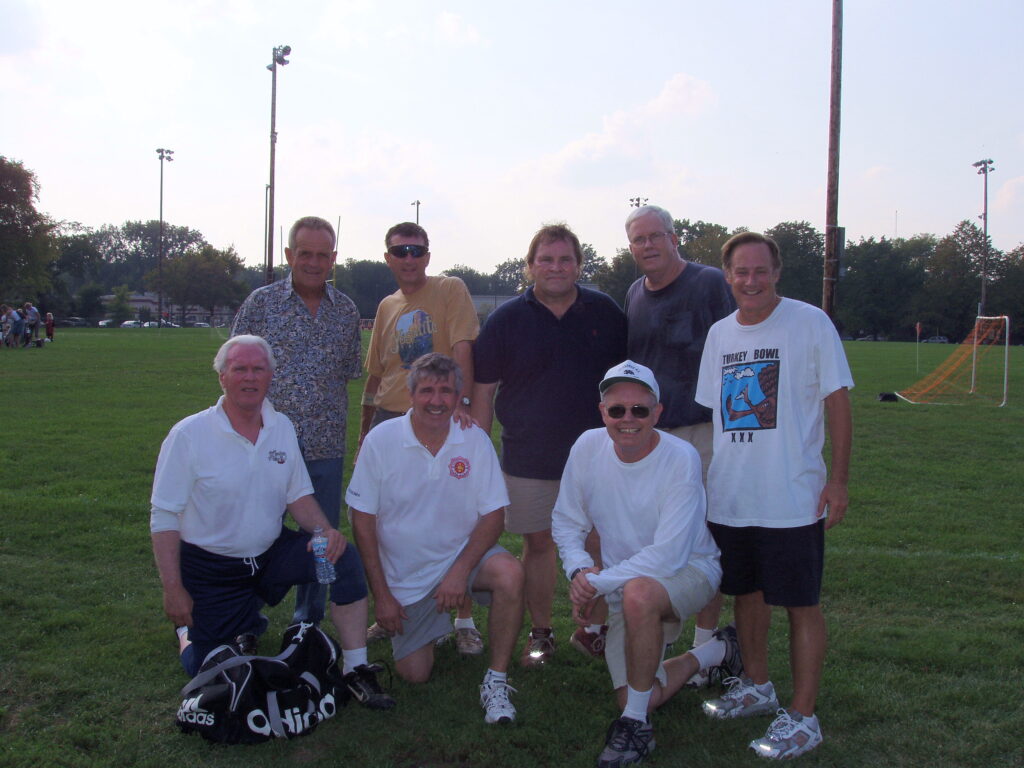 2007