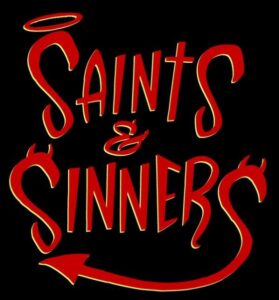 TWENTIETH ANNUAL SAINTS AND SINNERS HOLIDAY LUNCHEON
TUESDAY, DECEMBER 7, 2021 11:30 a.m.
Hackney's Restaurant 1514 East Lake Avenue, Glenview, IL 60025
Victorian Room (Main Floor—no stairs)
Lunch includes choice of four entrees, onion rings, and soft drinks.
Cost is $30 at the door, including tax and gratuity.
Make checks payable to Dennis LaLiberty (Sorry, no credit cards)
Back, bigger and better than ever after last year's cancellation!
NOTE: Now scheduled on a Tuesday since Hackney's is closed on our traditional Monday date. We had about 85 attendees in 2019 and Hackney's tells us they can accommodate an additional 35 people, so bring a spouse or friend; they don't have to be Dragons or Knights, just  Saints or Sinners, whichever.
Entertainment     Cash Bar   Door Prizes*    Free Raffle  Special Guests
YOUR HOSTS:
Dennis LaLiberty , Paul Quinn,   Joe Mackey, John Redmond ,  Don Butzen,  Bronco Telkes,  Jim Ward ,  Greg O'Brien , Ed Gleason
Sam Vainisi ,  Jack Zachary, Mike Bonamarte and Bill Kearns (Phone #847-673-8804)
* Raffle prize donations would be greatly appreciated! We have ordered over $50,000 in door prizes and are hoping that they arrive before the supplier finds out that our check won't clear.
---

The Christmas Annual Lunch  for the Class of 65  will be held at Carlucci's  in Rosemont
Tuesday December  21at 12 noon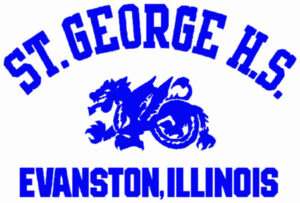 Hello STG Classmates,
Skip spoke with Carlucci's and the date for our lunch will be Tuesday December  21st.  As we get closer, we will provide details. The lunch should be similar (Family Style) to the last one (2020) thou I would anticipate a minor increase.
Please contact either Skip (847) 489 1211 or myself  (708) 516 2997 for more information and if you will be attending.
Best Regards,
Skip and Rene
Be Safe and Stay Healthy,
---